The brand
ANNY Eyewear combines the colorful world of the nail polish brand ANNY with stylish glasses and sunglasses. Inspired by the latest trends in cosmetics and absolutely unique!
Four models, each available in two different shades, now come as a set with the matching nail polish. Styled from head to toe is the motto of this global novelty opening up completely new styling opportunities: with the shade of the nail polish being reflected in the glasses – and vice versa.
Glasses from ANNY Eyewear suit every face shape and, with the broad spectrum of colors available, offer unprecedented possibilities for self-expression. Because every emotion can be symbolized with colors.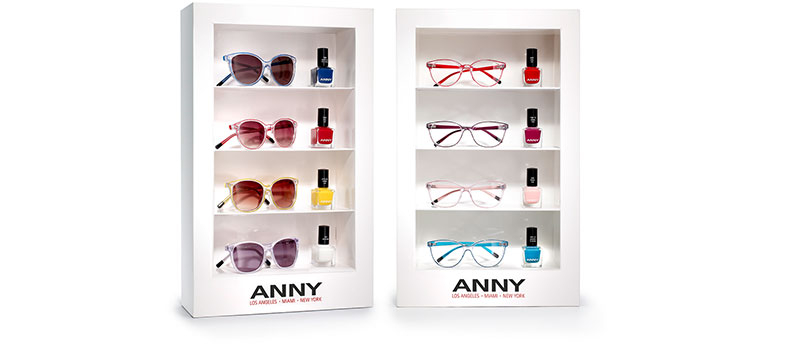 ANNY Eyewear creates this intense connection to the world of colors through its cosmetics expertise. All color trends are discovered by trendscounts in the US. The brand's focus is on Los Angeles, Miami and New York in order to react to the looks of the fashion icons.
By offering glasses and nail polish as a set, ANNY Eyewear demonstrates a sense for new trends – simply unique and stylish.

To find out more about ANNY, just click here: